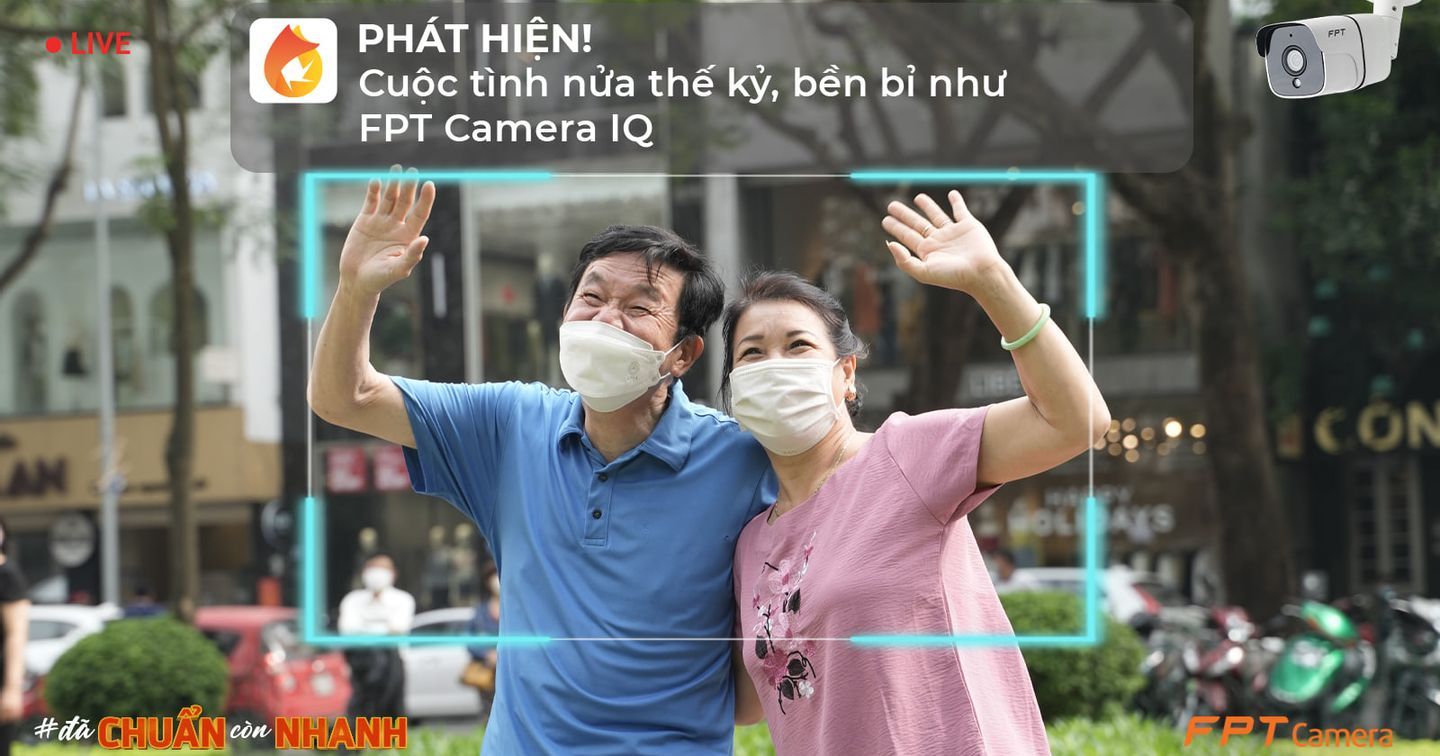 Campaign Name: FPT DOOH – Real-Time Interactive LED Screen
Client: FPT 
Category: Công nghệ sáng tạo 
Context
Recognizing the saturation of OOH (out-of-home) usage in Vietnam and the need for successful campaigns to incorporate not only unique creative ideas but also emotional elements to make an impact, ADT Creative, leveraging its pioneering application of technology in communication, has identified the outstanding advantages of DOOH (digital out-of-home) advertising. Compared to traditional OOH formats, DOOH represents a new generation of advertising that is not only visually appealing but also highly intelligent, offering personalized interaction and enhancing the user experience.
FPT Telecom aimed to strengthen its brand image and create a powerful impression regarding its two keywords: "Fast" and "Smart". Therefore, ADT  proposed the idea of creating a DOOH that combines Smart Camera and interactive LED screen, which conveyed the message "Smart warning: Accurate and Fast" for FPT Camera
Objective
The first real-time interactive LED screen DOOH in Vietnam would contribute to affirming FPT Telecom's pioneering position in technology and ADT Creative's expertise in applying technology in the fields of Communications and Marketing.

Enhance FPT's business efficiency and market share in the technology sector.

Increase brand awareness and spread the "Fast and Smart" message for FPT Camera.

Improve customer experience, attract attention, and increase interaction between customers and the brand.

Establish FPT as a leading entity in embracing new advertising formats.
Idea
ADT Creative proposed an idea that combines smart cameras and interactive LED screens to convey the message of "Smart alert: Accurate and fast" for FPT Camera.
The unique aspect of this idea lay in using DOOH as a "talkable" medium, reflecting the "personal" characteristics of each customer appearing in the LED screen area.  The billboard acted as a giant TV screen displaying live images captured by cameras. For each face that appeared on the screen, there were humorous and personalized pop-ups, simulating the appearance of notifications from the FPT Camera software.
Implementation scope
 ADT Creative proposed the idea of combining smart cameras and interactive LED screens.

Utilizing modern technological capabilities, ADT Creative directly participated in producing the first real-time interactive LED DOOH billboard in Vietnam.

Provided communication support for the entire campaign.
Result
Just two days after its deployment (March 19th & 20th, 2022), the real-time interactive LED screen at Vincom Center Ba Trieu, one of the most upscale shopping malls in the capital city, generated significant attention. The event achieved over 5,000 reach within the first four hours, with more than 1,500 participants and over 300 direct interactions.
It can be said that FPT Camera made an intelligent choice by adopting DOOH as the means of communication during the product's market recognition phase. The brand chose an approach that was cost-effective yet impactful and highly spread. By conveying a joyful and familiar message, the campaign cleverly connected with users' emotions through the core technology, leaving customers both amazed and receptive to the brand's message.
Conclusion
The first Real-Time Interactive LED screen in Vietnam not only provided a unique and unprecedented experience but also affirmed ADT Creative's pioneering position in the application of digital technology, creating sophisticated, innovative, and distinctive communication campaigns. It is hoped that in the future, more creative and exciting billboards will be created.