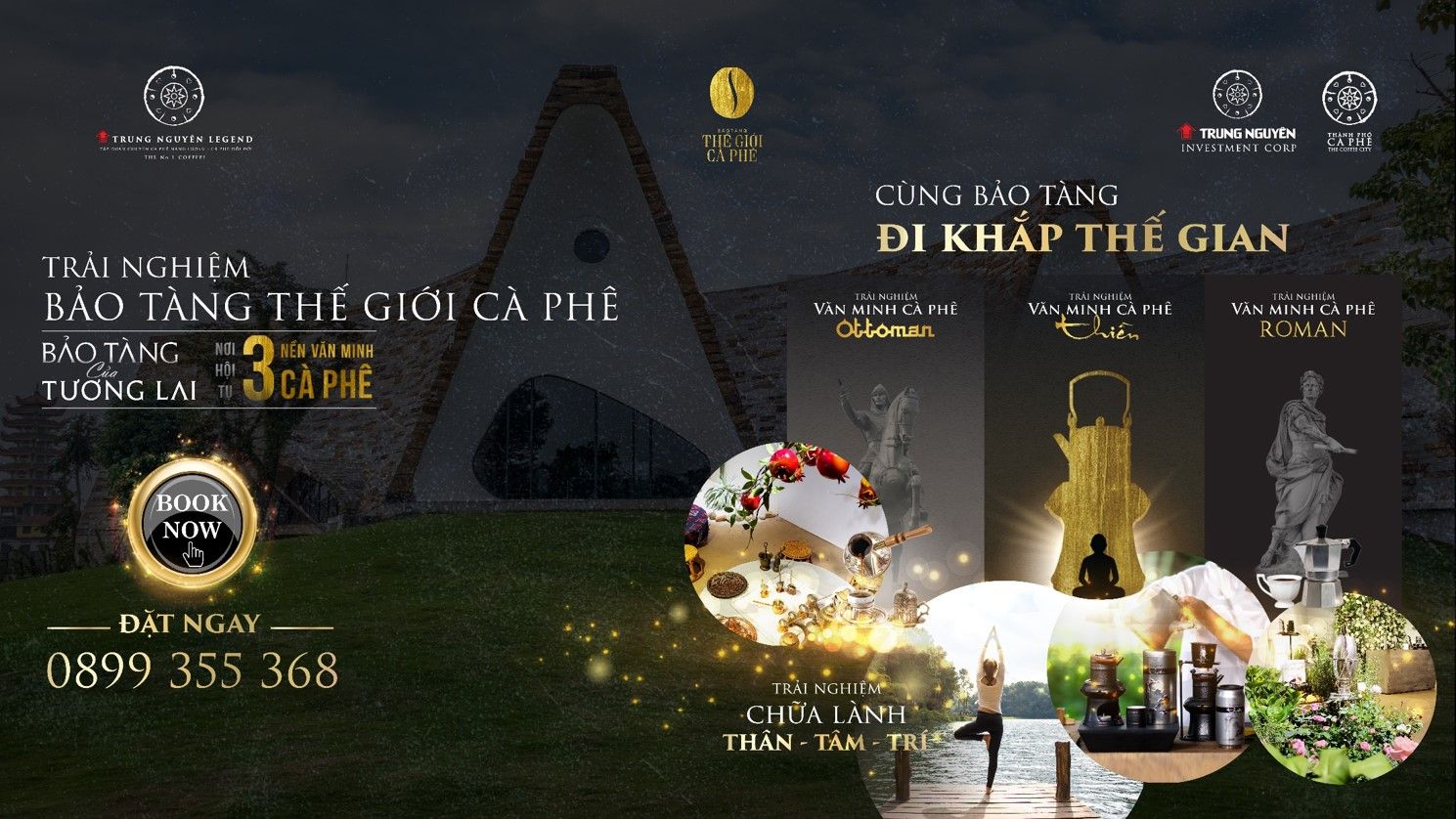 Trung Nguyen Virtual Coffee Museum 
Customer: Trung Nguyen Legend
Campaign: Trung Nguyen Virtual Coffee Museum
Context
In recent years, numerous virtual museums worldwide have been opened to welcome online visitors, such as the Tate Gallery in London (UK), Rijksmuseum in Amsterdam (Netherlands), and the Metropolitan Museum of Art in New York (USA). Users only need a smart device like a smartphone or computer connected to the internet to explore these museums in a highly interactive and vivid way.
Through the support of virtual reality technology, the artifacts in traditional museums are digitized into 3D images with a 360-degree perspective, along with zooming effects, even sound, and detailed descriptions for each object, creating an experience that makes customers feel like they are actually in the museum.
Virtual museums are considered an effective solution and a new trend for the future.
Objectives
Enhance the customer experience and create interest in the journey of exploring the museum.

By integrating multimedia information, the virtual museum bridges the gap of space and time, replicating the physical museum environment.

Provide comprehensive information and increase customer awareness of Trung Nguyen Coffee Brand's products and services, while promoting visits to traditional museums.
Implementation scope
As one of the leading technology companies, ADT Creative is at the forefront of providing solutions in the field of VR and AR simulation applications across industries. With our advanced technological capabilities, ADT Creative brought the "Virtual Coffee Museum" solution to the Trung Nguyen Coffee Brand.
The virtual museum allows people to visit from anywhere, at any time, without the need for complex app installations, just using a smartphone connected to the internet.
Through augmented reality (AR) and 360-degree virtual tours, customers can scan QR codes to create their own personalized journeys. Here, participants have the freedom to choose their viewing angles, positions, and explore the World of Coffee Museum's space in the most interactive and vivid way.
Apart from delivering an immersive experience, the virtual museum also offer unlimited access to visitors compared to traditional museums.
Experience at: https://baotangthegioicaphe.com/bao-tang-ao
With its outstanding advantages, the Virtual World Coffee Museum has received impressive website traffic and generated significant attraction since its launch.