[ADT x Vietnam Airlines] Campaign "Viet-US Route – A Historical Milestone"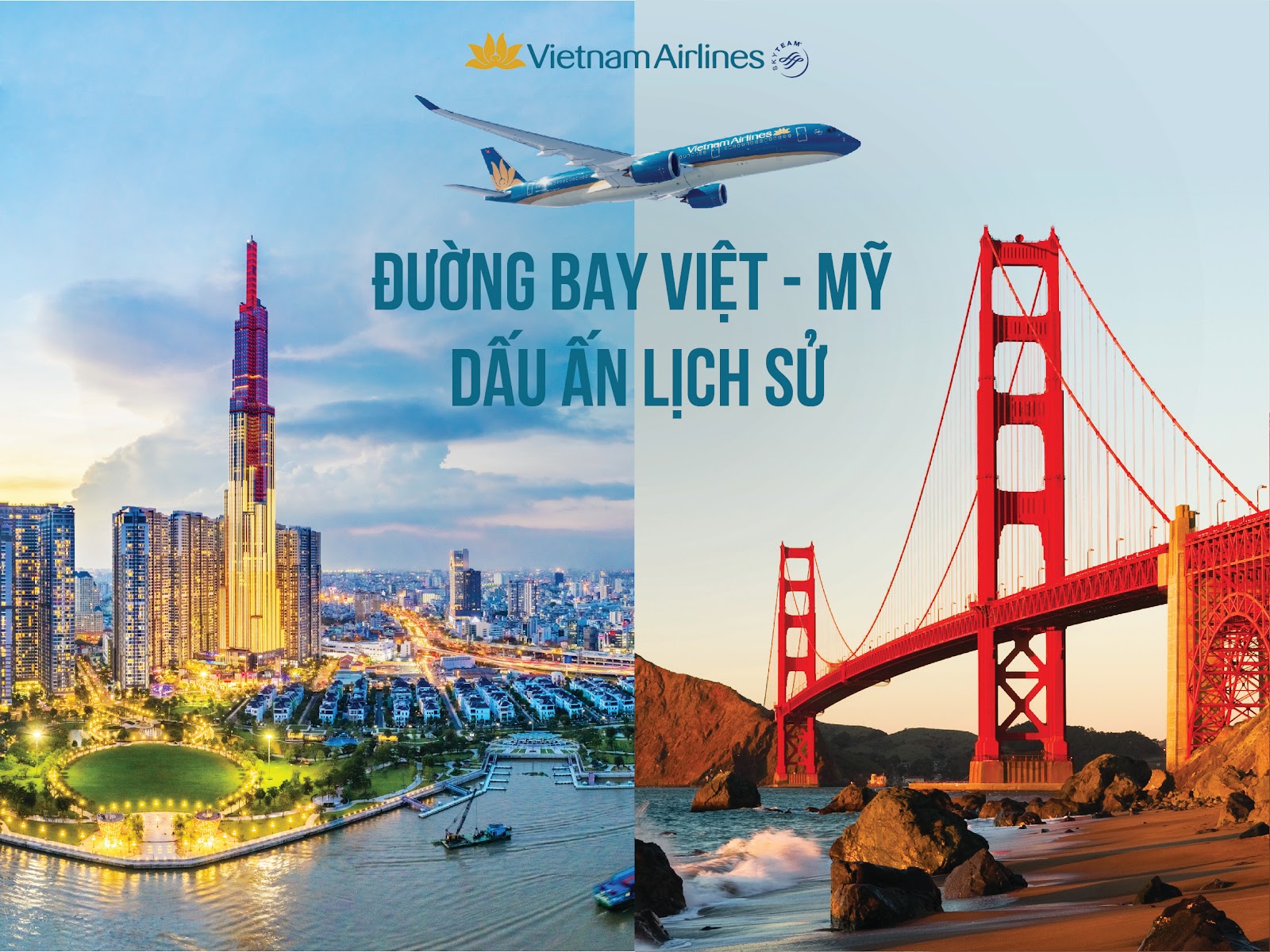 Tên dự án: Đường bay Việt – Mỹ, dấu ấn lịch sử
Khách hàng: Vietnam Airlines
Hạng mục: Công nghệ sáng tạo
Context
While following in the footsteps of developed countries, particularly the United States, in the aviation industry for decades, Vietnam, in general, and Vietnam Airlines, in particular, have continuously strived to improve service quality and expand their presence in the global market. The inauguration of Vietnam Airlines' first direct route between Vietnam and the United States marked a significant milestone, symbolizing the remarkable progress of Vietnam's aviation industry after two decades of relentless efforts.
Facing this historic event, Vietnam Airlines aimed not only to make a regular announcement but also to launch a truly innovative campaign that would leave a strong impression on the Vietnamese community as a whole and its customers in particular.
To tackle this challenge, ADT Creative and Vietnam Airlines joined forces to implement the "Viet-US Route – A Historical Milestone" campaign.
Big Idea
Drawing inspiration from the trend of consuming information on social media and the recent integration of digital technology into people's lives, ADT Creative proposed these following innovative communication initiatives:
AR Technology-Integrated Minigame: The "Discover America, Win Valuable Prizes" competition combined augmented reality (AR) technology with captivating visual effects on Facebook. The engaging effects and attractive visuals encouraged followers to participate, learn about famous destinations in the United States, and receive valuable prizes from Vietnam Airlines.
Livestream on Digital Billboards in Vietnam and USA: Following the trend of livestream, ADT Creative suggested conducting livestream on large-scale digital billboards to showcase images of Vietnam's landscape, its endearing people, and bridge the gap between the two countries as well as our cultures.
Implementation scope
Promoting the Viet-US Route opening event across various social media platforms: Facebook, TikTok, Zalo, YouTube, etc.

Conducting event livestream, showcasing the country's landscapes, people, and Vietnam Airlines imagery at Times Square with various activities, including minigames and interactions with key partners involved in this special air route connection.

Creating Modern AR Technology-Integrated Minigame "Discover America – Win Valuable Prizes".

Booking KOLs, pages, and groups to spread campaign content.
Achievements
"Viet-US Route – A Historical Milestone" achieved impressive results:
Over 1,000,000 engagements and discussions about the event

Livestream with over 5 million reach, 1 million viewers, and more than 300,000 engagements

Coverage in over 1,200 Pr articles

Award: "Outstanding Public Relations and Communications Campaign of 2021 in Brand Management"
Conclusion
The "Viet-US Route – A Historical Milestone" campaign not only marked a significant milestone in the robust development of the Vietnam Airlines brand but also reaffirmed the vision and pioneering position of ADT Creative in the application of digital technology in the field of communication.